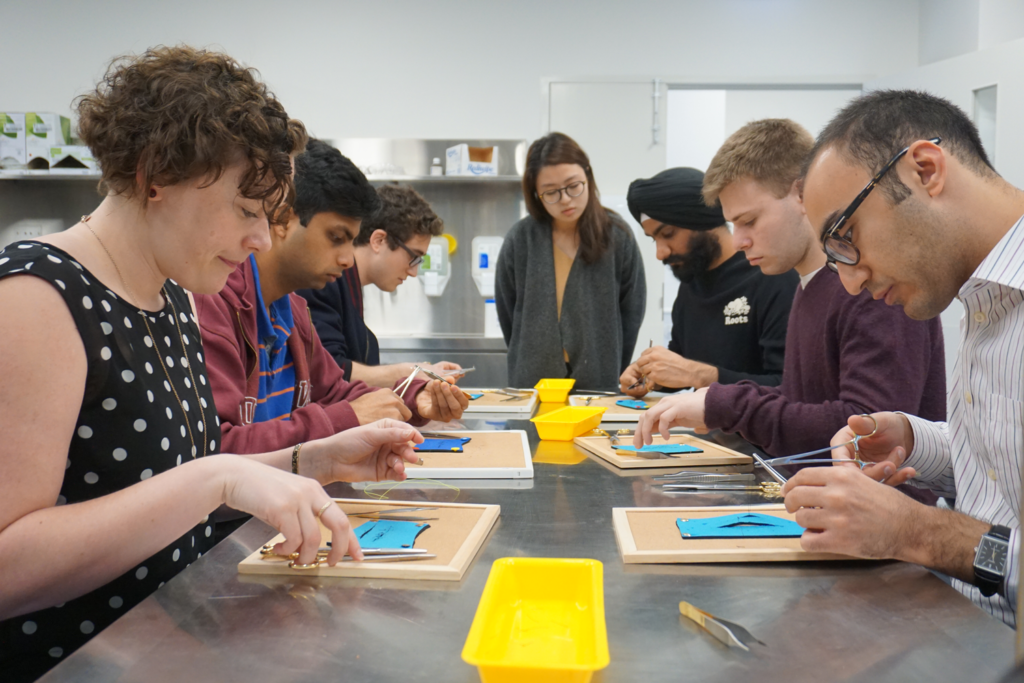 Throughout the year, SUSS holds a number of events for our members. As a society, we pride ourselves on the ability to provide the opportunities for students to advance their interest in surgery through the range of events we host – including: surgical skills, academic and professional development, and community-oriented events.
In addition our events, we are fortunate to have strong relationships with other medical and surgical societies. This allows for students to network with other like-minded individuals and attend a broad range of events.
On this page, you can learn about the broad array of events that SUSS is involved in. Check this page regularly to find out details about upcoming events, including student Grand Rounds, research symposiums, and career advice sessions.
Skills Workshops
As a pillar of our event portfolio, skills workshops are at the heart of SUSS teaching. These workshops are held specifically for each year group and we provide a range of opportunities matched to skill level. Students have the opportunity to learn a variety of suturing techniques, knot tying and insertion of chest tubes.
Learn more about our next scheduled workshops here.
Community Events
SUSS is proud to be a member of both the medical and local community. We are regularly involved in events such as the DonateLife Week awareness campaign, the Sydney City2Surf charity run to raise funds for Interplast, and getting involved in Movember. In addition, you can also see us collaborating our affiliated societies to provide a wide range of events.
Learn more about Community Involvement.  
Academic Events
Academic events are at the core of our calendar. SUSS routinely hosts Grand Rounds associated with current SMP academic blocks and a monthly student-led Journal Club. We also have a number of popular annual events including the 'Introduction to SET' and 'Sharpy's  Surgical Series'.  Keep an eye out for research symposiums and career advice evenings.
Learn more about Journal Club
Unsure about what training or a career in surgery looks like? Want to meet surgeons to pick their brains and find a mentor? Or just want to see what the fuss about surgery is all about? If so, this is the event for you. All unis invited! With over 20 surgeons from...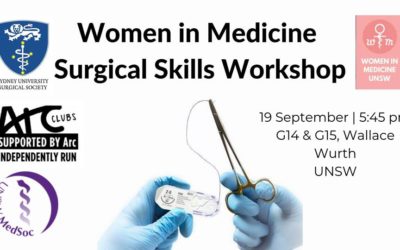 Interested in becoming a surgeon or simply like to learn a thing or two about suturing? Come join us at the WIM Surgical Skills Workshop night and meet some inspirational female surgeons! Date: 19 September 2019 Time: 5:45 - 8:00PM Location: Wallace Wurth We have very...
Previously held events can be found on our 'Past Events' page.