Journal Club is back!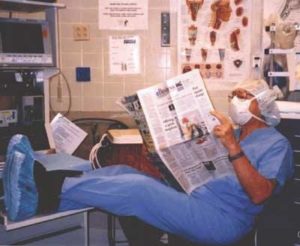 The use of anaesthesia is common among all surgical specialties and involves the maintenance of normal physiology and avoidance of complications both during surgery and post-operatively.
This month we will look at two trials researching the avoidance of post-operative nausea and vomiting; and residual neuromuscular block followed by a discussion of a student's research into the same topic.
Anyone who is interested is welcome. Come along and join us!
Date: Wednesday, August 23rd 2017
Time: 6:00 – 7:00 pm
Venue: RPAH Institute of Academic Surgery
Topic: Anaesthetics and Post Operative Complications
Presenters:
David Cooper
DREAMS Trial Collaborators (2017), Dexamethasone versus standard treatment for postoperative nausea and vomiting in Gastrointestinal surgery: randomised controlled trial (DREAMS Trial). BMJ 2017;357:j1455
Akhil Bansal
Unterbuchner, C., Blobner, M., Pühringer, F., Janda, M., Bischoff, S., Bein, B., … & Fink, H. (2017). Development of an algorithm using clinical tests to avoid post-operative residual neuromuscular block. BMC anesthesiology, 17(1), 101.
Hope to see you there!
Nicole Cain
Research Officer | Sydney University Surgical Society