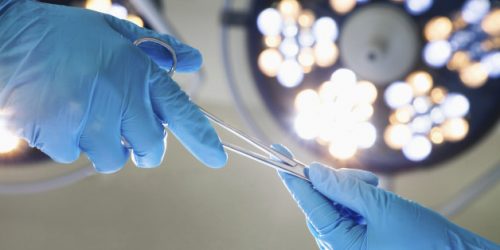 SUSS and Level Medicine are very excited to present a special Grand Rounds on 'Women in Surgery'.
Five surgeons have generously donated their time for the evening to discuss issues that face all genders. All are welcome to come to hear this diverse panel share their thoughts on work/life balance, surgical training and careers, future directions for the surgical profession, and of course their passion for surgery!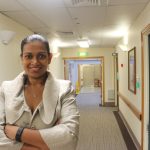 Dr Pecky de Silva is a Vascular Surgeon working at Hornsby Hospital and the Sydney Adventist Hospital. She finished her training in January 2013. During training she went to Singapore for a year and Edinburgh for a year. She started in private practice in November 2013 and in public practice September 2105. She works part time: 3-4 days a week usually, but she is on call 1 in 2, so she can end up working on a day off! She works part-time because she has a gorgeous 3-year-old girl who was born in June 2013. Pecky loves being a surgeon and has a great work-life balance!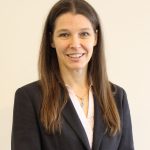 Dr Carolyn Jameson (MBBS BSc(Hons) PhD(Med) FRACS) is a qualified bariatric and advanced laparoscopic surgeon with experience across a number of subspecialty areas. She is a Staff Specialist General Surgeon at Auburn Hospital, surgeon with Sydney Bariatric Clinic, Clinical Lead in Surgery for the eMeds/eMR project at RPA and VMO at Westmead Private Hospital, Norwest Private Hospital and HSS. She completed her surgical training through St Vincent's Hospital Sydney, Royal Darwin Hospital and RPA. She undertook post-fellowship training in head and neck surgery, surgical oncology, renal and pancreas transplantation and bariatric surgery at the Westmead Hospitals. Dr Jameson is an examiner for RACS, faculty member for the HETI GDESS, tutor for the University of Notre Dame medical school, member of the Racesafe medical motor racing retrieval team and a member of the Kolling Institute of Medical Research. She has worked in regional NSW and overseas in the Solomon Islands and Nepal. Outside her surgical life, Dr Jameson is busy with her family and 3 children.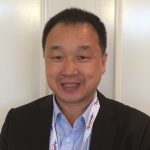 Dr Henry Woo is a urological surgeon with a sub-specialised practice in prostate disease. He has particular research interests in novel treatments for BPH and prostate cancer. He is a board director of the Australian and New Zealand Uro-genital and Prostate Cancer Trials Group (ANZUP) and the Australian Urological Foundation (AUF). He has published extensively and is on the editorial boards of several international journals. He is the Professor of Surgery at the Sydney Adventist Hospital Clinical School of the University of Sydney. Outside of medicine, his interests lie with 'retro stuff', vinyl records, live music, travel industry, social media activism and fitness.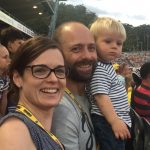 Dr Mifanwy Reece is a SET 4 General Surgical Registrar currently doing Colorectal Surgery at Concord Hospital. Her subspecialty interests include Colorectal and Upper GI Surgery. She lives in Sydney during the week but her home is on the Central Coast, where she hopes to work in the future. Her partner is a Colorectal Surgeon and they have a beautiful 2 year old son who they say is their greatest achievement. Dr Reece loves her job and surgery was an easy career choice to make – but her life is far from easy! She gets a lot of help (a nanny, an au pair, cleaners, parents who visit often and fill the freezer with food, and most importantly, a very supportive partner and devoted father to her son). Dr Reece believes she is a better mother because she has a fulfilling career and she is a better doctor because she is a Mum. She looks forward to a time when surgical training is more flexible so trainees can achieve greater work-life balance – for family, research or whatever they choose.
Dr Amanda Cuss (B Med Sci Hons, MBBS Hons, B Health Sci) is a SET 3 trainee currently doing Breast Oncoplastic Surgery at Chris O'Brien Life House. Breast Surgery is her area of interest as she enjoys open surgery, the patient dynamics and the ongoing interaction with patients and the multidisciplinary care. It's also probably slightly more malleable in terms of career and life balance. Dr Cuss has trained at multiple places: Blacktown Hospital, Canterbury Hospital, Concord Hospital, and RPA Hospital, as well as Lismore Base Hospital, Prince of Wales Hospital and Royal Hospital for Women. She has a research background in Immunology from the Centenary Institute and the Garvan Institute. She has just come back from maternity leave and returned to work with a 7.5 month old baby boy. She looks forward to chatting with the medical students and providing an honest view of life as a surgical trainee.
Date: Thursday, June 23, 2016
Time: 6.00 – 7.30 pm
Venue: Kerry Packer Education Centre Auditorium, RPA Hospital
Please RSVP on the Facebook event.