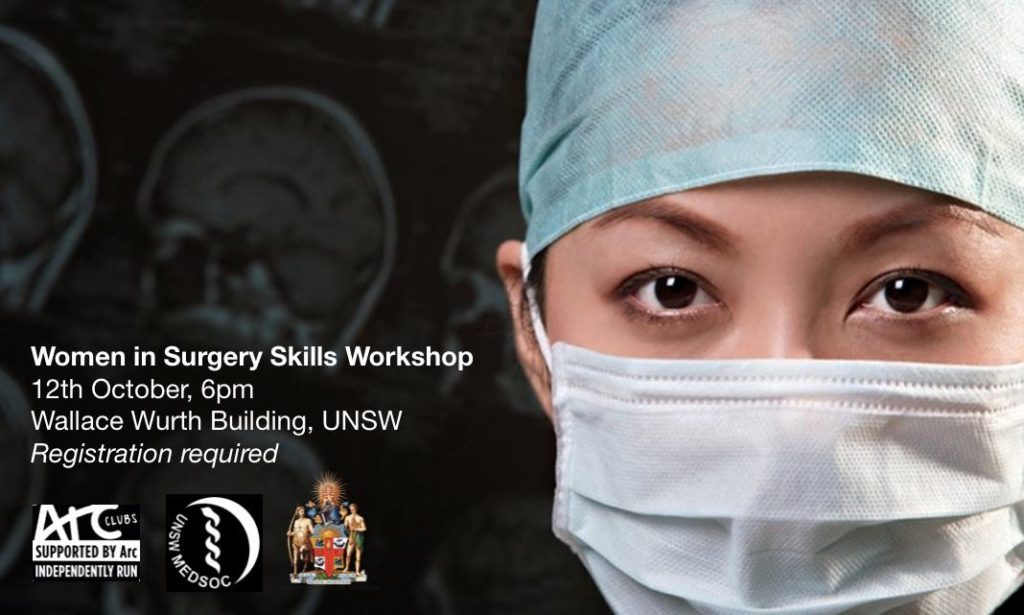 "A good surgeon has an eagle's eyes, a lion's heart, and a lady's hand."
SUSS and UNSW Women in Medicine are hosting the Women in Surgery Skills Workshop on October 12th.
Women are under-represented at all levels of the surgical profession, making it crucial to break down stereotypes, build confidence, learn practical skills, and have female surgical role models. Come to the inaugural Women in Surgery Skills Workshop to network with a team of AMAZING female surgeons and make friends with medical students from the UNSW and the University of Sydney. Surgery could be the career choice for you!
This workshop has limited places available — 15 female medical students each from USyd and UNSW will be randomly selected from all applicants. Register at the link below before 11:59pm September 28th.
Registration is essential: https://goo.gl/forms/SZ6mRwT6JOPh8n9J3  (CLOSED)
NOTE: this event is only open to female medical students at the University of New South Wales and the University of Sydney.