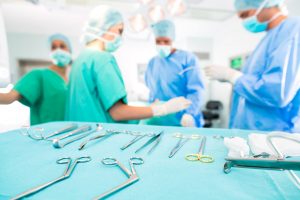 Sydney University Surgical Society is excited to host the annual seminar "Introduction to Surgery: SET and Beyond". All students are invited to come along and learn about surgery as a career and pathways for gaining entry to Surgical Education and Training (SET) programs.
Speakers:
1. Associate Professor Sydney Ch'ng
A/Prof Sydney Ch'ng is a leading Plastics and Reconstructive and Head and Neck Surgeon and Researcher based at RPA, Chris O'Brien Lifehouse and Concord hospitals. Her interests include facial skin cancers, advanced skin cancers requiring complex reconstruction, surgery for parotid tumours, and eyelid surgery. During her surgical training, A/Prof Ch'ng participated in the RACS Surgeon Scientist program and has published numerous work about the biology and management of skin cancers. A/Prof Ch'ng is an advocate for women in surgery and was named one of the 100 Westpac and Australian Financial Review Women of Influence in 2015.
2. Dr Mifanwy Reece
Dr Reece is a SET 4 General Surgical Registrar currently doing Breast and Endocrine Surgery at Concord Hospital. Her subspecialty interests include Colorectal and Upper GI Surgery and she will share with us some valuable facts about entry to SET programs. Dr Reece is a mother to a beautiful two-year-old son and she will tell us all about the so-called 'work – life balance' as a busy SET trainee.
Whether you're interested in a career in surgery or simply want to learn more, this lecture is a fantastic opportunity, particularly for Stage 1 and 2 medical students, to gain insight into the surgical training process and a career in surgery.
Date: Tuesday, February 28th, 2017
Time: 6.00 – 7.30 pm
Venue: New Law Lecture Theatre 101
RSVP on the Facebook event page.